15 March 2022
With the spring air bringing much needed blue skies to Bristol we are happy to be able to provide a number of exciting updates at your BS7 Gym.
Those who head down to the club today will notice that our 'Thatchers Café' has now officially opened and will be serving delicious Coffees and snacks to help fuel your workouts. The Thatchers Bar and Café is located down the corridor past the changing rooms. The café will be open from 08:15-16:00 Monday-Friday. From Monday 21st March – Friday 1st April, BS7 Gym members can obtain a FREE coffee from the Thatchers Café by simply picking up a flyer which will be located by the Gym reception. BS7 Gym members can benefit from 10% off coffee and drink in the Thatchers Café.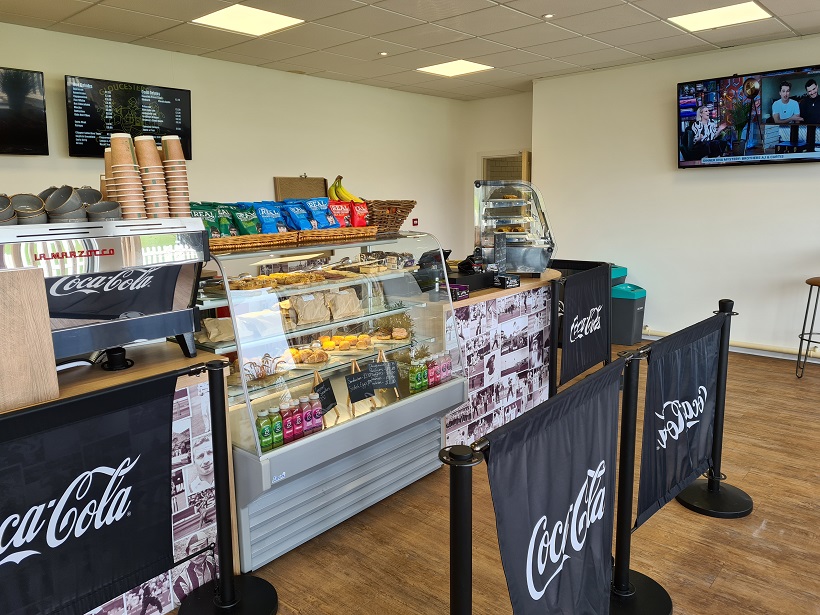 When the initial High Performance Zone (HPZ) works took place, we wrote to all members explaining that we were hopeful of getting the HPZ refurbishment finished in time for Christmas. Unfortunately, due to a number of issues and unforeseen circumstances, this delayed the process of completing the facility. Although delays have been longer than first anticipated, we wanted to ensure the HPZ was completed to the highest possible standard and we could complete the necessary works rather than perform a sub-optimal repair.
We have now completed the major elements of the build that involved ripping out our old floor and laying a large new foundation. We are now finalising snags but are very close to a full re-open. We are aware that the loss of the HPZ has been a frustration to our members and would like to sincerely thank you all for staying with us during this difficult time. We would like to apologise for any inconvenience caused and hope you can bear with us a little longer as we look to improve the offering and training experience we provide you. With this in mind we are very excited to announce that we will be partially opening the HPZ on Thursday 17th March. Though it will not be open to its full capability, this will provide a significant increase in space within the gym for all members to enjoy.
We still have a number of works left to complete within the HPZ but hope that this initial re-opening will be a welcome tonic for our awesome members.
Finally, we are delighted to announce that the squash court will be re-opening as a squash court and available for bookings from Monday 21st March. We have a contractor booked in to attend on site on Thursday 17th March whereby they will be doing a full refurbishment of the court to get it back up to specification. With this in mind the squash court will be closed completely on Thursday 17. To book in your 45 minute squash session simply speak to a member of the team or call us on 0117 910 8016. Usage can be booked up to a week in advance and is free to members.
We are looking forward to showing off our new improvements and hope to see you in the gym again soon.