6 December 2019
It almost feels like Christmas has come early at BS7 gym with Santa having delivered a new roof, brightened up the outside with some amazing Bristolian art, literally brightened up the inside with LED lighting throughout and a new sound system covering the whole of the gym.
There's still more to come. Once the walls have dried fully dried out we'll be bringing in the decorators and hope to add a little wall art to make it a bit more interesting. The changing rooms will get worse before they get better with tiles being stripped ahead of remedial works, adding air extraction, re-cladding and painting. New additional training equipment is being planned for the new year as well as rotation of some of our more used pieces.
The BS7 gym member discount package keeps getting better and better. As well as Ablectrics joining the scheme and offering a 15% discount on lighting, new pop up vegetarian eatery "Eat Me café" on Gloucester road (http://www.plasticfreecatering.co.uk/eat-me/) are offering members off 10% food purchases! Click https://www.bs7gym.co.uk/member-discounts/ to see current member discounts if you're not already familiar.
The personal trainers at BS7 gym have provided us with some Christmas survival tips to help us enjoy the festivities while limiting the damage.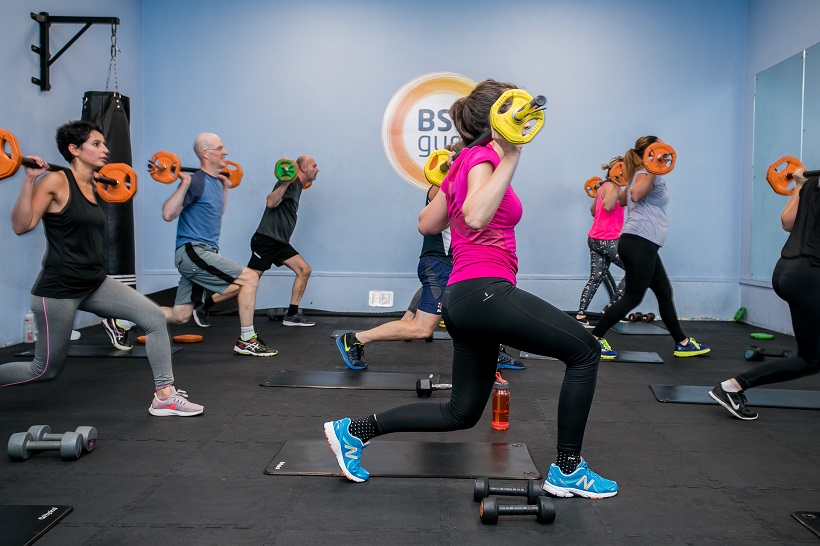 GO INTO CHRISTMAS IN CREDIT!
It's possible that you might eat and drink a lot this Christmas and that's ok! Get in shape now and the damage you do won't seem so bad! Enjoy yourself but earn it!
CHOOSE LIGHTER OPTIONS!
If you decide to have something naughty, maybe think about choosing a low-calorie option? Calories can soon add up this time of year! If you're having a drink, clear spirits are generally lower calorie option, make it a long drink by adding tonic water or flavour it up with a slice of fruit. Regular beers tend to be lower alcohol and calories than "export" type drinks and beware some ciders go up to 7 or 8% alcohol! At a buffet? Keep walking past the sausage rolls and full your plate with the carrot and celery sticks first.

KEEP A FOOD DIARY!
If you find that you're getting carried away with merriness, try writing down what you're consuming and that will help you keep track and limit damage!
CARRY ON TRAINING!
We're not closed for many days at all over Christmas. Come and see us as much as you can! When we are closed though, it would be a great idea to get some fresh air and stay mobile by having a good walk and a stretch!
DO ONE OF OUR 12 DAYS OF CHRISTMAS WORK OUTS!
In the build up to Christmas, BS7 is going to be posting workouts. They'll only last around 10 mins each and they are a great calorie burner!
We are pleased to announce the gym will only be close for three days over Christmas and New Year, with shortened opening hours on the two eves. Click her to see full Christmas Opening hours.
For the first time we will be bringing classes to BS7 Gym during the festive period. Members will be able to book these classes as per the normal one-week advance booking process.
Keep an eye out for the timetable being released soon on the Christmas opening hours link or showing via your on-line booking portal.