25 October 2019
We are pleased to welcome BS7 Gym's latest member of the team and new Yoga Instructor Bela Soares.
Bela will be taking over the Saturday Yoga class from now on. Bela's yoga practice is gentle, challenging and fun! She was trained in South India at Sivananda Yoga Centre. Bela teaches the Hatha principles of a Yoga practice starting with pranayamas and then moving in a flow through the postures. With the practice we hope to increase heat in the body, focusing on the breathing and allowing good stretches throughout the class to then get into relaxation in the end.

Bela teaches yoga because it is my way to share health of body and mind, and connect with love!
The Saturday Yoga sessions will be taking place at a slightly earlier time of 9:00am from Saturday 2nd November.
---
Read Bela's Profile below: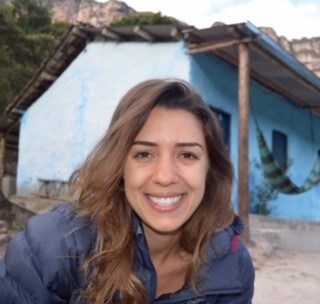 My core values are being passionate and creative to be able to enjoy each moment in life maintaining a healthy body and a powerful mind! Always following the positive flow and at the same time listening to my inner voice!
My favourite thing to do is to let my intuition guide me to different places, new experiences, challenges and discoveries! I love to be amazed!
Success is the fulfilment and joyful sensation which results from being wholesome in life, coherent with who we are and with what we aim to achieve.
My strengths are courage, determination and sensibility to feel my way through life.
My biggest achievement is to reach contentment, becoming detached from any negative feeling and thoughts that may come to my life.
I found yoga (it found me) when I was searching for awareness and discipline.
I love yoga because it grounds me and brings my awareness to "the now" providing me with the best experience that I can have in life.