Oli Imber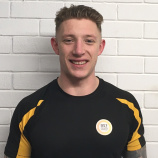 I qualified as a physical training instructor within the Army in 2015 and since then I have progressed into university studying physiotherapy with the addition of sports massage. I like to take the different experiences that I have gained over the past years and intertwin them to give all my clients a tailored training program that suits their individual requirements.
My personal experiences of training have seen me complete a kayaking ultramarathon of 125 miles in 2016 known as Devizes to Westminster as well as grueling military training sessions, which showed me how much I am physically able to achieve. Over the last couple of years, I have concentrated on calisthenics movements, progressing my mobility and strength.
All experiences have taught me a great deal and I consider myself in a fortunate position that I can help others with the fitness journey.