Jade Hellyer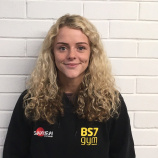 I started my fitness journey from a very young age at school and in my home life. Playing team sports/hiking/running/swimming.
After leaving school & college, I found my love for the gym!
I became obsessed with learning new exercises and styles of training at the gym, I then started helping my friends and family in their training too, that's when I decided I wanted to become a personal trainer!
I have been a level 3 PT for just over 3 years now and my love for helping others and seeing progress just keeps growing.
I now specialise in weight training, toning up & building muscle.
My life of fitness is very inspired by music.
I offer free consultations, monthly plans and trials when you block buy sessions.
I am always around the gym for a chat to figure out what works best for you.